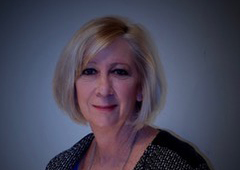 REALTOR®, Property Advisor | Windhill Realty
Windhill Realty
16 Market Street
Ipswich, MA 01938
Email Phone: 978.356.8922

In a competitive marketplace, your location and the presentation of inventory is a critical component of success. The Windhill Realty office location puts your property on display where it can't be missed. This office features large lighted windows displaying our properties that catches traffic coming off and on the commuter train. This high-traffic location also provides window displays to prominently feature models of featured properties and development projects.
Our location in downtown Ipswich, MA is staffed by full-time, professional Sales Advisors. We invite you to walk around town to competing brokerage locations and confirm for yourself that Windhill Realty provides the best location in the marketplace to create exposure for your property. Our location brings a whole new meaning to the concept of qualified "traffic".
About Barbara
Barbara is an Ipswich native, who returned to her hometown roots several years ago after raising her family. She earned an Associates Degree in Business Administration from North Shore Community College and followed that up with the completion of the real estate licensing exam. For many years, Barbara worked in education and the human services field. She enjoyed her extensive experience working with autistic children and managing programs for adults with developmental disabilities.
In her free time, Barbara enjoys time with friends and family, including her four children and two grandchildren, capturing photos of landscapes and wildlife, visiting local beaches, kayaking area rivers and lakes, backyard gardening and travel to destinations near and far.
Her nurturing nature and passion for caring coupled with her professional style makes Barbara a Real Estate Advisor you can depend on, who will always be prepared to assist you with all your real estate needs.