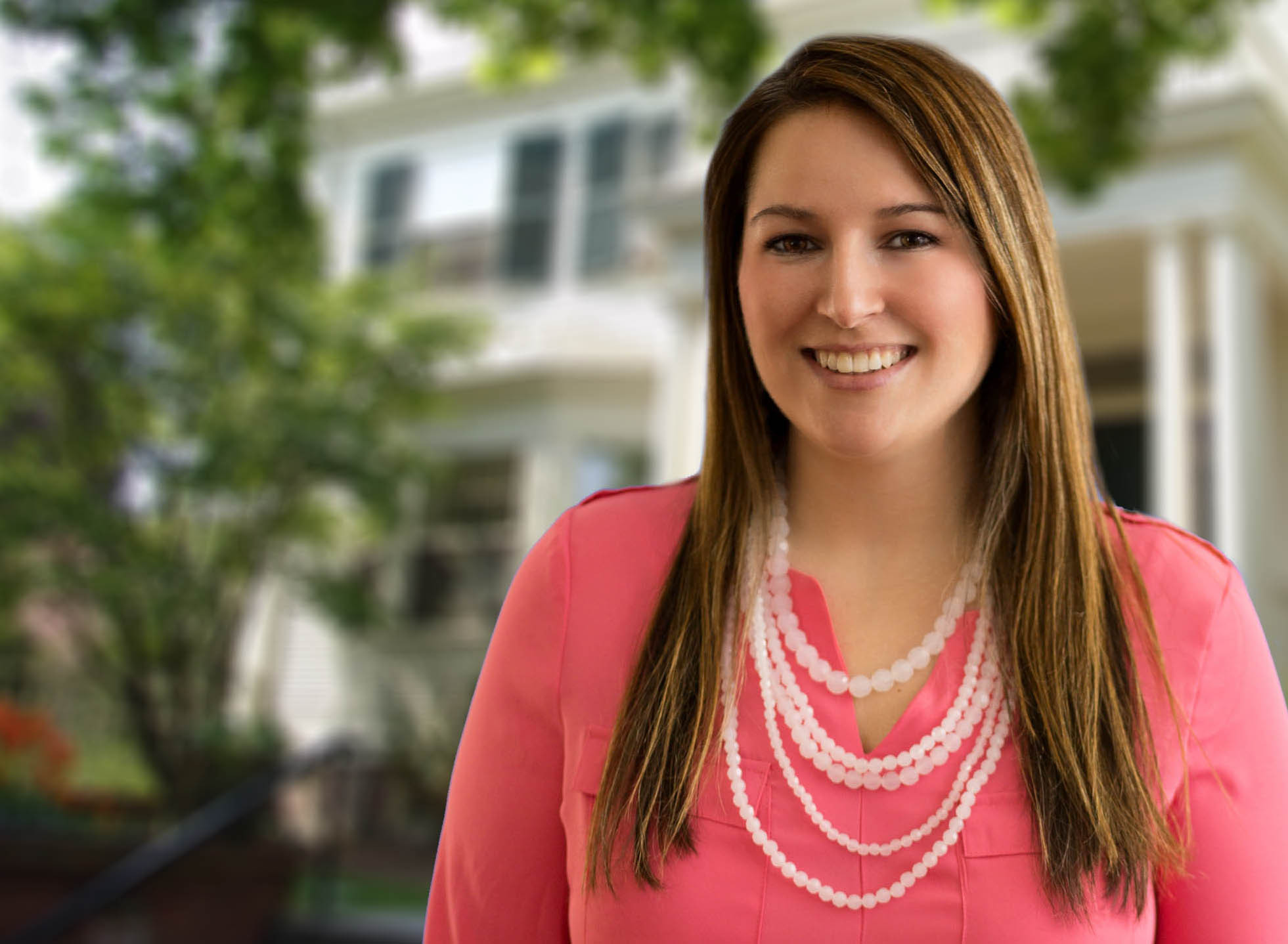 REALTOR®, Property Advisor
Aalin is a life-long resident of Ipswich, the place she calls home with her husband and two young daughters. She is a product of the Ipswich School System where her daughters will start their academic journey as well. She previously worked in inside sales for another local company, EBSCO. Aalin studied Advertising and Communications at Endicott College, where she first started becoming interested in real estate. After purchasing their first home in 2005, followed by a major
[...]
Aalin is a life-long resident of Ipswich, the place she calls home with her husband and two young daughters. She is a product of the Ipswich School System where her daughters will start their academic journey as well. She previously worked in inside sales for another local company, EBSCO. Aalin studied Advertising and Communications at Endicott College, where she first started becoming interested in real estate. After purchasing their first home in 2005, followed by a major renovation/addition in 2009, her interest in real estate was again sparked.
With her love and knowledge of Ipswich and the North Shore, Aalin can use her expertise of the area to help you select a home that is best for your family's needs and work to find a neighborhood that fits you best. Aalin puts her client's interests first and listens to all of their wants and needs. She prides herself on being professional, well organized, and loyal, which are qualities essential in building long lasting relationships with clients.
In her free time, Aalin enjoys spending time with her family and friends downhill skiing in the winter months as well as boating and going to the beaches in Ipswich and surrounding areas in the Summer months. Aalin also enjoys visiting and spending time at the Massachusetts Audubon Society, Bradley Palmer and the Crane Estate at Castle Hill with her friends and family.
Aalin is affiliated with North Shore Association of REALTORS, Massachusetts Association of REALTORS® and National Association of REALTORS®.
Office Location
16 Market Street
Ipswich, MA 01938
Contact Info
Specifications
Languages:
Specialties:
Service Area:
Aalin's Testimonials
"I recently used Windhill Realty to sell my home located at 4 6th Street in Ipswich.  As you know, the process of selling a home can be a very drawn out and overwhelming experience for a first time home seller.  I was fortunate enough to have worked with your team member, Aalin Hubbard, who coached my family through the experience and seamlessly sold my house within a weekend's time!  I am certain that the quick success had to do with Aalin's hard work and persistence to show the house [...]
Erin, Ipswich
"Aalin did a great job.  I would recommend her to anyone selling in Ipswich.  She was professional and helpful."
Elizabeth, Ipswich
"Aalin was an amazing resource throughout the process. She kept in constant contact and went above and beyond to help us at every stage."
William and Kelsey - Ipswich, MA
"Aalin went above and beyond!  She was available at all times for questions and had answers!  The process was the easiest, stress-free and just THE BEST!  Not only would I recommend Windhill but Aalin too, professional, friendly, informative and we couldn't be happier!  Thank you!"
Lauren & Josue, Ipswich
"Our experience with Windhill Realty was great!  Finding our forever home and selling the house we've made our home for almost 12 years was stressful and intimidating.  But working with Aalin made it less so.  Over the course of the last few years, we looked at other houses but didn't find the right fit until Aalin told us that a house had come down in price and landed within our range.  We fell in love and couldn't believe that we could jump right into it.  The flurry of paperwork terrified me [...]
Mary Kate, Ipswich
"Aalin, words cannot express how thankful we are for everything you have done for us. From all of the countless hours you put into the sale of our house and purchase of our new home, we are forever grateful. I loved working with you because you are my friend but you were also so professional, honest and trustworthy. You guided us along through every step of the way and made it a breeze. Thank you for being so organized and keeping us right on track. It was such a smooth process and pleasure to [...]
Dan & Courtney - Ipswich, MA
"Aalin was fantastic to work with!  It took awhile, but she hung in there with us - never discouraged, never giving up.  As a lifelong Ipswich resident, she clearly knows everything about this area and took time to educate us on things we weren't familiar with.  I would highly recommend Aalin!"
Tressa, Ipswich
"Aalin was not only knowledgeable about the current market, she was readily available and accommodating. We were in very capable hands and we are appreciative of Aalin and her dedication!"
David & Sarah A.-Newburyport -2021
"We started working with Aalin after we were not getting any traction with our previous Realtor.  There didn't seem to be any desire to help us move to Ipswich given his expertise in Boston.  In any event, I can only say how extraordinary working with Aalin has been and how glad I am that we made the switch!  Her patience with our needs in a highly competitive and inflated market would have driven anyone else insane.  But not Aalin.  What it boils down to is quite simple.  If it was not for [...]
Lisa, Ipswich
"My sister Janet and I want to let you know how grateful we were to have Aalin guide us through the process of selling our parents home, our family home on Abell Ave. After just 2 years of losing our father, our mother fell ill, and after months of caring for her before she passed away, we were faced with the next step of deciding what to do with their home. When we made the hard decision to sell - we were basically lost, as we were so exhausted from all that has happened. We met with Aalin, [...]
Mary and Janet - Ipswich, MA
Contact
Hi there! How can we help you?
Contact us using the form below or give us a call.
Hi there! How can we help you?
Contact us using the form below or give us a call.