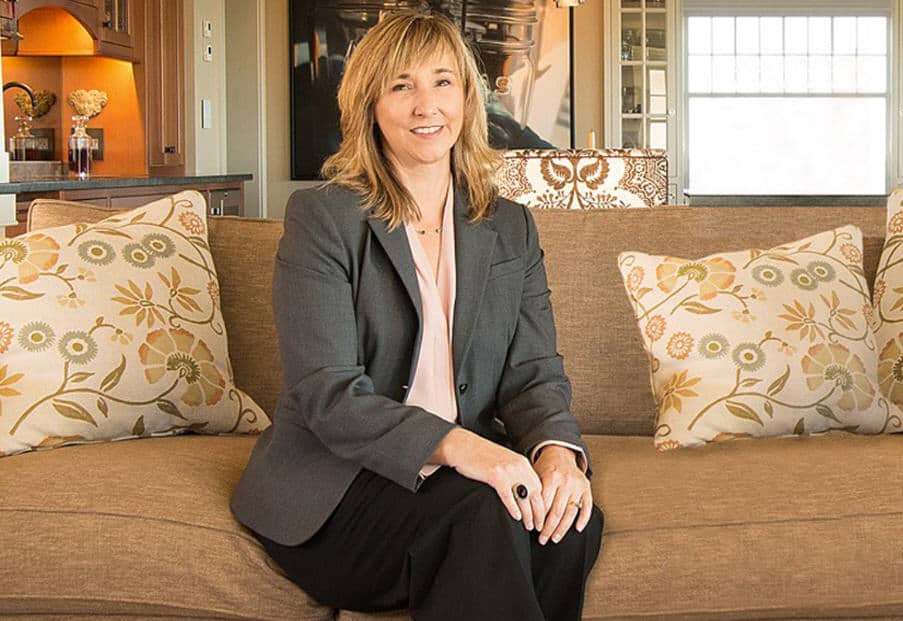 REALTOR®, Property Advisor | Windhill Realty
Windhill Realty
16 Market Street
Ipswich, MA 01938
Email Phone: 978.356.8922

In a competitive marketplace, your location and the presentation of inventory is a critical component of success. The Windhill Realty office location puts your property on display where it can't be missed. This office features large lighted windows displaying our properties that catches traffic coming off and on the commuter train. This high-traffic location also provides window displays to prominently feature models of featured properties and development projects.
Our location in downtown Ipswich, MA is staffed by full-time, professional Sales Advisors. We invite you to walk around town to competing brokerage locations and confirm for yourself that Windhill Realty provides the best location in the marketplace to create exposure for your property. Our location brings a whole new meaning to the concept of qualified "traffic".
About Denise
Born and raised on the North Shore with her horses, Denise and her husband were drawn to the quintessential New England town of Ipswich back in 1993. Denise is a graduate of Johnson & Wales University with a degree in retail sales management and has had a lengthy and successful career as a multi-million dollar retail sales manager, which preceded her now full time Real Estate business. She and her husband own both a summer rental cottage on Great Neck where they hope to renovate & retire someday and a 2 family investment property in Ipswich. Denise is the Director of Development and Outreach on the Board of Directors at NEER North, were she is passionate about helping to rescue, rehabilitate and re-home local equines at risk due to financial hardship, abuse, neglect or auction. Her interests include horseback riding, skiing, and beach combing with her family and rescue dog, Coco, as well as enjoying the amazing sunsets over Eagle Hill River at their cottage, "Moot Point".
Denise consistently ranks among the top producing agents in her office as well as locally due to her:
• Strength in Project Management
• Understanding of Construction Cost vs Value
• People & Relationship Driven Philosophy
• Extensive Sales Experience
• Commitment to Family & Community
Denise is affiliated with the North Shore Association of Realtors where she is a member of the the Grievance Committee as well as a member of the Massachusetts Association of Realtors & National Association of Realtors. She holds designations for Senior Real Estate Specialist (SRES), Accredited Buyer's Representative (ABR), and is a Certified Negotiations Expert (CNE).