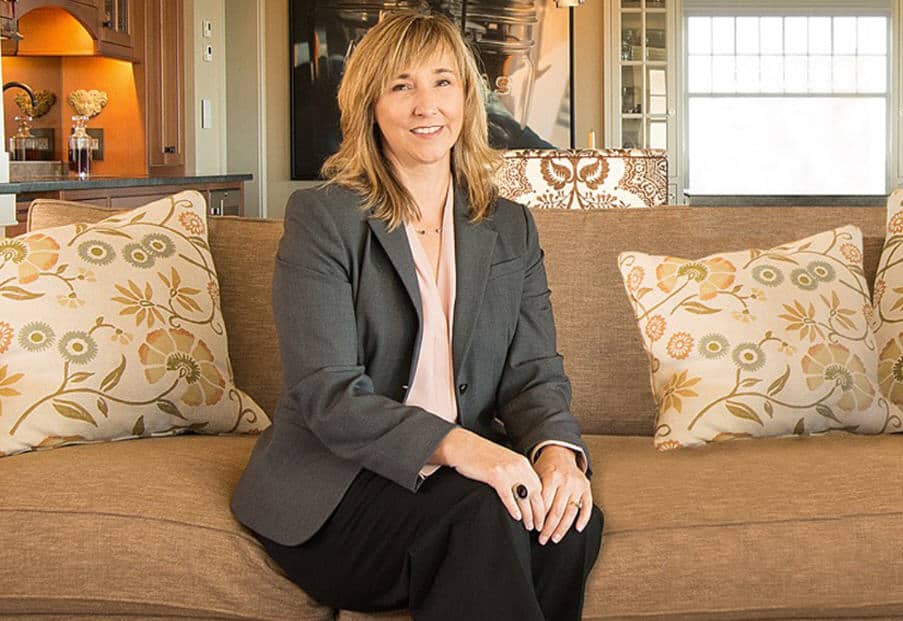 REALTOR®, Property Advisor
Born and raised on the North Shore with her horses, Denise and her husband were drawn to the quintessential New England town of Ipswich back in 1993. Denise is a graduate of Johnson & Wales University with a degree in retail sales management and has had a lengthy and successful career as a multi-million dollar retail sales manager, which preceded her now full time Real Estate business. She and her husband own both a summer rental cottage on Great Neck where they hope to renovate &
[...]
Born and raised on the North Shore with her horses, Denise and her husband were drawn to the quintessential New England town of Ipswich back in 1993. Denise is a graduate of Johnson & Wales University with a degree in retail sales management and has had a lengthy and successful career as a multi-million dollar retail sales manager, which preceded her now full time Real Estate business. She and her husband own both a summer rental cottage on Great Neck where they hope to renovate & retire someday and a 2 family investment property in Ipswich. Denise is the Director of Development and Outreach on the Board of Directors at NEER North, were she is passionate about helping to rescue, rehabilitate and re-home local equines at risk due to financial hardship, abuse, neglect or auction. Her interests include horseback riding, skiing, and beach combing with her family and rescue dog, Coco, as well as enjoying the amazing sunsets over Eagle Hill River at their cottage, "Moot Point".
Denise consistently ranks among the top producing agents in her office as well as locally due to her:
• Strength in Project Management
• Understanding of Construction Cost vs Value
• People & Relationship Driven Philosophy
• Extensive Sales Experience
• Commitment to Family & Community
Denise is affiliated with the North Shore Association of Realtors where she is a member of the the Grievance Committee as well as a member of the Massachusetts Association of Realtors & National Association of Realtors. She holds designations for Senior Real Estate Specialist (SRES), Accredited Buyer's Representative (ABR), and is a Certified Negotiations Expert (CNE).
Office Location
16 Market Street
Ipswich, MA 01938
Contact Info
Specifications
Languages:
Specialties:
Service Area:
Denise's Testimonials
"Denise is exceptionally knowledgeable. She was a zealous advocate for us throughout the purchase process. We felt blessed to have her as our advisor and Windhill is lucky to have Denise on your staff.
David and Deirdre, Ipswich, MA
"Denise, Thank you for not giving up on my search, for working over your vacation, for coming out in the snow, for answering endless questions. I'll be forever grateful for all you did."
Buyer~ Tre McCarthy
"Denise was extremely helpful during all phases of our search purchase and everything in between.  We appreciated her help with all the details, guiding us though many, many offers in a difficult market.  A Big thank you to Denise."
Jacqueline & Brian W.-Rockport -2021
"Denise was just beginning when we started our long relationship. My house was hard to sell at a different time in the market. She persisted during difficult times and became a very astute agent who found the best buyer."
Seller~ Marjorie Robie
"Our Realtor Denise was wonderful.  She was available to us at any time with any questions.  She was able to provide valuable resources to help us through the sale."
John & Sally K.-Ipswich-2021
"Denise was especially good at following up with the developer and town of Swampscott with question, concerns. She also helped us narrow our search to recently built or renovated houses."
William and Judith - Swampscott, MA
"Denise was our Real Estate Agent for my last house purchase. I have bought five houses and sold three, of all the Agents that have assisted me in these ventures, Denise was hands down the best. My wife, when it comes to purchasing anything can be nerve wracking to a point that we had three Agents before we came upon Denise. Denise was always cheery, helpful but most of all kept her calm and was extremely professional. Before we bought our house of choice we looked at at least two dozen homes, [...]
Buyer~ William A. Hodge Sr.
"Denise was excellent to work with!"
Buyer~ Caitlin & Daniel Trindade
"Denise is Awesome! She does above and beyond her responsibilities."
Seller~ Joe Yiakas
"Denise, you won me over! I'm happy to wholeheartedly recommend you to anyone seeking to sell/buy their home. Again, I can't imagine any other realtor exerting the energy and effort that you did. I realize there's something in it for you (you DESERVE your commission!!) but your hand-holding and fighting for us were much appreciated." 
Laura - Ipswich, MA-2022
Contact
Hi there! How can we help you?
Contact us using the form below or give us a call.
Hi there! How can we help you?
Contact us using the form below or give us a call.