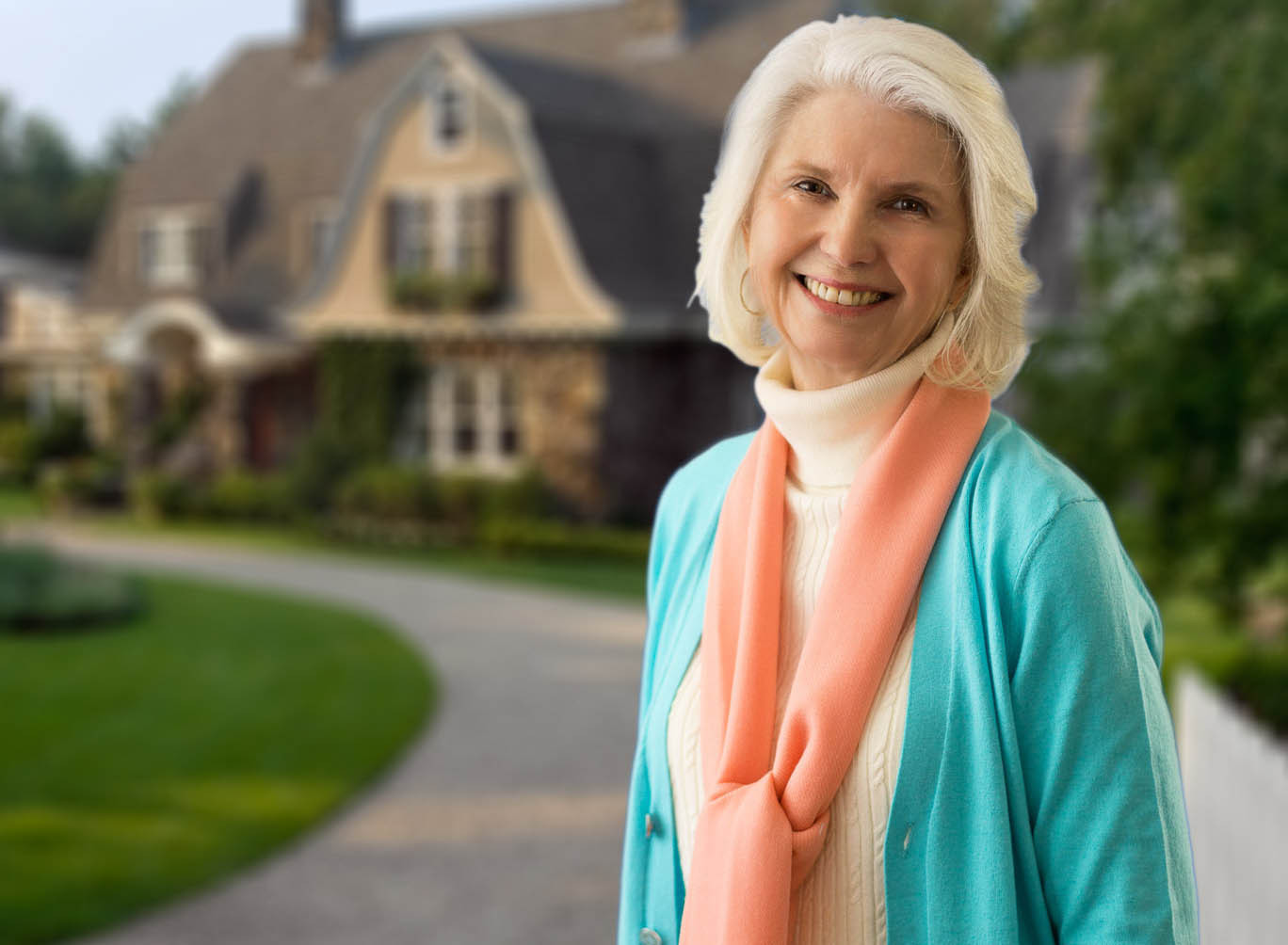 REALTOR®, Property Advisor
Jane Desrochers has been with Windhill Realty for 15 years. She is an invaluable asset to the team philosophy, sharing close to 30 years of real estate experience with her clients and colleagues. Jane was born in New Jersey and settled with her parents in Randolph, New Hampshire at the age of 14. Jane has lived on the North Shore since 1960, where she raised her family, set her career course and embedded herself in the community! Over the years she has traveled globally and has a
[...]
Jane Desrochers has been with Windhill Realty for 15 years. She is an invaluable asset to the team philosophy, sharing close to 30 years of real estate experience with her clients and colleagues. Jane was born in New Jersey and settled with her parents in Randolph, New Hampshire at the age of 14. Jane has lived on the North Shore since 1960, where she raised her family, set her career course and embedded herself in the community! Over the years she has traveled globally and has a thirst for learning new things and seeing new places.
The historical aspect of the town and the rich architecture provided Jane with her first interest in local real estate. In 1990 she helped establish Heritage Properties, a local real estate firm, at a time when the real estate market had several challenges including plummeting sale prices and 12% interest rates. In spite of the negative market conditions Jane worked diligently to show an increasing personal profit each year and earned for herself a base network of appreciative buyers and sellers who remain her clients and friends today. After six years Heritage Properties joined with Seacoast Realty and Jane gained additional experience and accolades from clients and co-workers alike. The acquisitions by DeWolfe and later Coldwell Banker have shaped Jane into a consummate professional.
Jane has never lost her enthusiasm for the real estate industry and has enjoyed staying ahead of the average agent with her interest in technology and how it helps to improve the service to her clients. "I have never tired of my career and my enthusiasm for assisting buyers and sellers grows year after year." Jane's experience of facilitating a wide range of transactions combined with her attentive approach when guiding buyers and sellers through the home sale or purchase process - is the key to her success. When you work with Jane, her expertise and style in the skill of problem solving and negotiating is how she is recognized as an invaluable partner for buyers and sellers.
Jane has served as a mentor to new hires; she belongs to the Ipswich Historical Society, Essex County Trails Association, and enjoys her time at the Ipswich YMCA. She is the proud grandmother of five (5) grandchildren and enjoys spending time each of them.
Office Location
16 Market Street
Ipswich, MA 01938
Contact Info
Specifications
Languages:
Specialties:
Service Area:
Jane's Testimonials
"We thoroughly enjoy working with Jane and hope to do so again in the future."
Monika, Wenham
"Our comments relate to Jane Desrochers who we utilized throughout our acquiring our home. (Jane had fully helped our daughter and her husband in acquiring their house in 2007.) Jane responded to all our needs and made sure we didn't overlook any parts to our acquiring our house." Kenneth and Dorothy, Groveland [...]
"Please advise Jane and Marcia that I would be delighted to serve as a reference at any time." Exceptionally satisfied and would recommend Windhill Realty to a friend and would emply the same advisor.
Peter & Margaret - Ipswich, MA
"Jane worked very hard to sell this property."
Sandra H.-Ipswich-2021
"Jane was wonderful!"
Robert & Rhonda, Ipswich
"Jane knew what we were looking for and found it in the first showing." Exceptionally satisfied and would recommend Windhill Realty to a friend
Joan & Joseph - Ipswich, MA
"I have used Windhill for two home purchases and I will use them again.  All of the staff is knowledgeable on various markets and they are willing to always help and give advice no matter the time or day."
Jonathan, Ipswich
"Jane was great from the start.  She was very helpful and went above and beyond what was needed.  She is friendly and easy to get along with.  Windhill is lucky to have her."  
Martha, Ipswich
"Jane anticipated every eventuality and made the entire sale run more smoothly than we could have imagined!  Her service to us has placed Windhill as THE best Realtor in the area!"
William, Ipswich
"In a situation where nothing went smooth, they were very helpful, patient and understanding. They were also readily available for questions at any time."
Tabatha and Jason, Newbury
Contact
Hi there! How can we help you?
Contact us using the form below or give us a call.
Hi there! How can we help you?
Contact us using the form below or give us a call.